Social Groups Category - to see Discussion List & Bookmark posts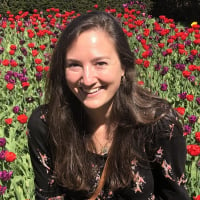 Genevieve P
Vanilla Ice Cream
Heya,
So in the Social Groups documentation it says to take away the VIEW permissions for all roles for the Social Group Category.

I only just realized that our forum hadn't done that… which meant that this Category showed up on our Category page (yay!) but that when someone clicked on it they saw a full list of all discussions happening in private Groups! 😦 If a member clicked on a post it would give them an error, saying they didn't have permissions… but they could see quite a lot from the Title of the post and the little description.
For example, this is a View from a regular member:
ALL of these are Private posts in Private groups.
We have since quickly removed View access for all roles, as per the documentation.
However there are 3 pieces of functionality that are now missing:
For the members that ARE in the Groups, there is no Discussions list across all groups to see all discussions they have access to. They need to click into individual groups to see the discussions there - is that expected??
The link to "Groups" no longer appears on the Category page, since we took away View permissions. Is the Quick Links the only way to get there, now? Could we maybe keep Groups as a Category that's visible but use a redirect to bring it to /groups instead of /categories/social groups?
Additionally, if one of those group members had bookmarked a post, that post gives an error when they access it from their "My Bookmarks" page. Are we unable to bookmark private group posts?

Thanks for the clarification!
CC - @Arsineh / @maxwellgriffith / @Alison_Smartsheet / @resanchez
Tagged:
Answers
Categories
211

Community Hub
What do you want to to do?