Dealing with Conflict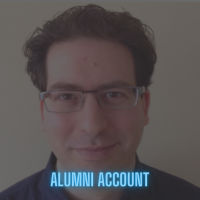 Have you ever had a conflict within the community rise to the point of making you blood boil and you were so enraged you could not see? Thankfully it doesn't happen often, or I hope it doesn't. Recently I had this experience in a community I am part of, and the conflict was quite irrational.
I'd love to hear from you what your strategies to deal with conflict are. I personally find my best way to deal is to open notepad and write all things I want. Then I take a breath, go for a glass of water or a walk. Finally, I will relook at what I wrote to compose things a bit more "diplomatically".
Other tricks I use are:
Making sure to use the "I" instead of "you"
Zone in on the specific behaviour or circumstances rather than the individual.
Agree to meet privately to discuss the issue at a specific future time, so there is a chance for cooler heads to prevail.
I have a lot more, but I'd love to hear if you have any strategies you found that have helped.
Comments
Categories
247

Community Hub
What do you want to to do?