Super Forum 2021 Customer Awards!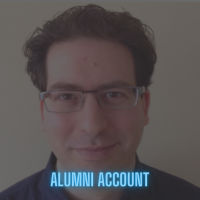 Hey Gang! 
As you know, we've come #alltogether to bring you an amazing conference at Super Forum this year. Something new for those of you using Vanilla is - and I am so excited to share - the opening of nominations for the Super Forum 2021 Customer Awards!  
We all know community building takes dedication, patience, and grit – and we now want to make sure you and your team are recognized. We want to hear from you, elevate your story, and celebrate your community! 
Here's how it works:  
Check out the nomination categories on this page.  
Submit yourself, your teammates, and your organization to one award, or multiple categories.  
Make sure to complete the nominations by September 7.  
Register and attend Super Forum 2021 (our free, virtual conference), where we'll announce the winners.  
Get those nominations in! 
Tagged:
Categories
211

Community Hub
What do you want to to do?