How do you communicate how your ideas board works?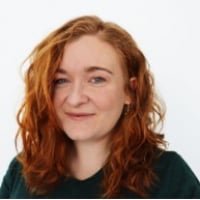 Alex Dunne
Vanilla Flower

Hi everyone,
I wanted to pick the hive-mind about something.
Our community started as an Ideas Board only, but with the move to Vanilla, we've been trying to expand the use case. We now use it as a space for users to ask each other (and us) questions, we offer previews into upcoming feature enhancements (including the ability to play around with prototypes) and we more proactively reach out to involve users in feedback initiatives directed by us (among other initiatives). All of that is fine, but by far our biggest draw is still our Ideas Board. This is something we're trying to de-emphasize the importance of because, essentially, our product team is at capacity and can't commit to managing it.
We can't get rid of the Ideas Board since it's existed in some form for many years now and feedback and suggestions have to live somewhere, but we definitely need to find a way to communicate its changing role in the organization. Has anyone encountered any similar issues and if so, how did you go about managing it? It's obviously a bit of a sensitive topic but any guidance or advice would be appreciated.
Comments
Categories
209

Community Hub
What do you want to to do?