Changing this category to public!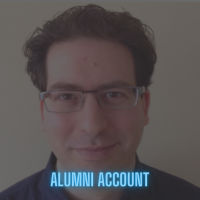 Hey Friends,
We have been busy behind the scenes, with some very important updates coming to our little home here for you in the next couple of weeks.
We wanted to also let you know that one of the changes coming is that this category - "Managing Communities" will become public. What does that mean for you? It means we will allow Google (and other search engines) into our community to crawl just this category. 
Our goal is to allow more folks into this specific space to talk all things community management. If you have specific needs related to your community that are product related - you can use the Product Discussion category here.
If your concern is asking the question in managing communities in this now more public format is a concern, you can send myself, @shauna or @Aaron and we can post on your behalf.
We will also add a dismissible moderation alert on this category when you go to post that this content will be public to guests and members - for the first bit also as a reminder.
All in all, we hope you agree this is an exciting new chapter. If you have any questions, please reach out to me or comment below!
See you around :)
 Adrian
Categories
209

Community Hub
What do you want to to do?