New Look - New Name - New Logo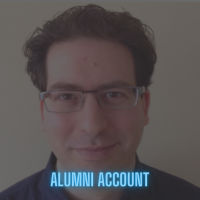 Hello Friends,
I hope this post finds you well. You may notice a slight change on our website and our community today - we are unveiling our new logo. 
Why now? It is almost a year to the date of the acquisition and Vanilla and Vanilla Forums is being rebranded to better reflect our position as a keybrand within the Higher Logic portfolio. Our new name is officially Higher Logic Vanilla. 
To be clear, and as we have always stated, the software you are using is not changing, and you are not being migrated to a new platform. If anything, this signals that Higher Logic Vanilla is a core part of the Higher Logic portfolio and we will be continuing to innovate on this platform.
We can't wait for you to see what we have in store, and I hope you'll continue to join us on this journey in creating the greatest community software in the market.
If you have any questions or concerns, please don't be shy to reach out to me - and I will do my best to answer them
Adrian
Categories
211

Community Hub
What do you want to to do?